Devon and Somerset Gliding Club now has the youngest gliding instructor in the country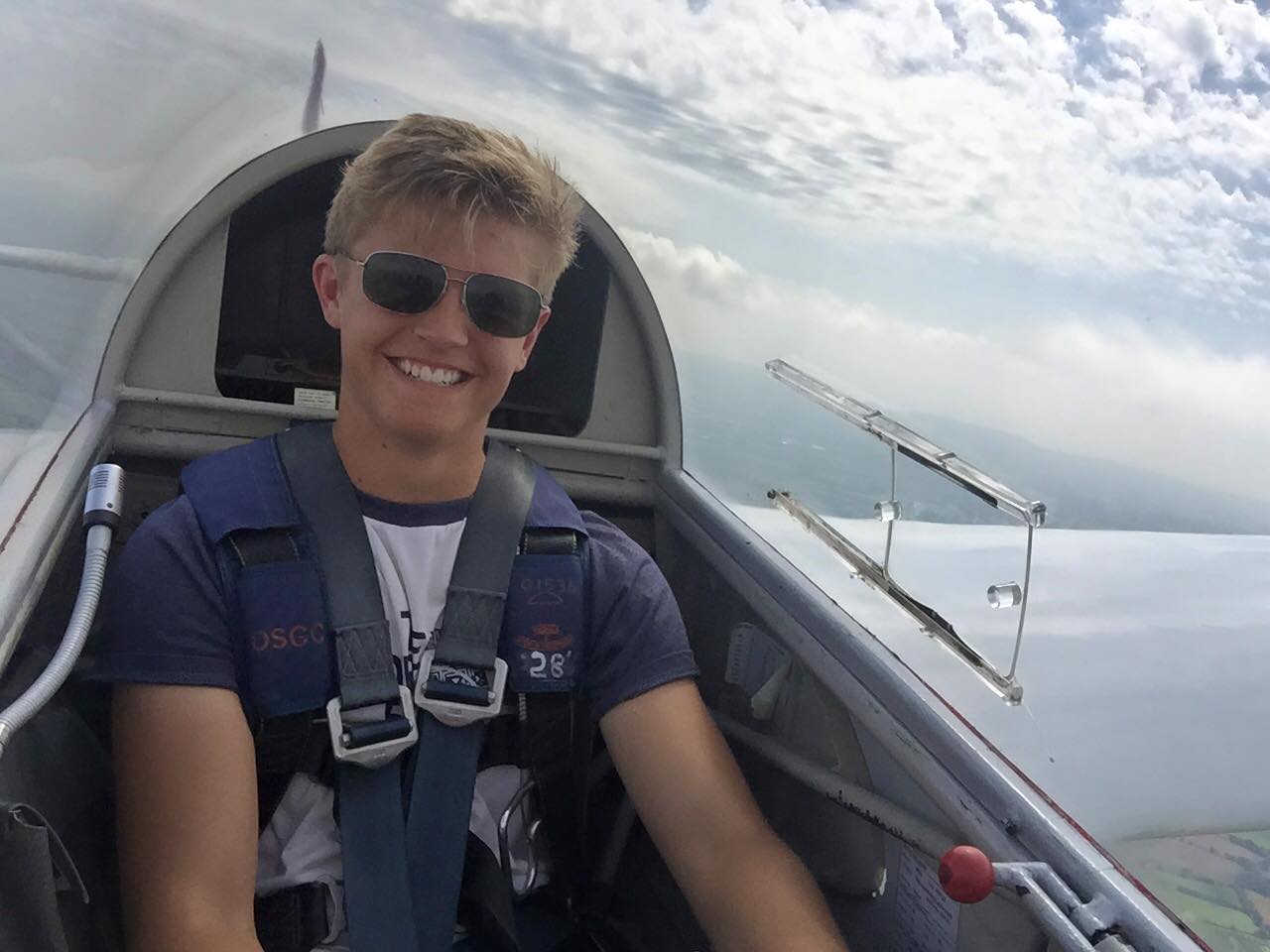 Pete Bennett from Yeovil has become the youngest gliding instructor in the country following an extensive check out by Regional Examiner Simon Minson on Saturday.
Pete who was 16 years in March, started gliding at the age of 12 at Devon & Somerset Gliding Club. He soloed at the first opportunity having reached the age of 14, and then completed a 2 year period of solo flying and working towards obtaining his Glider Pilots licence.
In August 2014, he achieved his Silver height by climbing 1000metres at North Hill, in June this year, he flew a 165km cross-country flight from North Hill to Wiltshire and back,  to achieve his Silver distance. In July, Pete  took part in the Club expedition to Long Mynd in Shropshire, where he achieved a 5 hour flight  to complete the 3 elements required for his FAI Silver badge.
Pete has been studying to become a gliding instructor since  he finished his GCSE exams. He underwent  a coaching  regime with several  DSGC Instructors, in both gliders and a flight simulator. On Saturday, he was tested on all aspects of flying and instructing Trial lesson visitors, and passed with flying colours.
DSGC Chief Flying Instructor Martin Woolner said "We look forward to Pete joining the Devon & Somerset Gliding Club Instructor team and promoting the fun and adventures in gliding".