We offer pilot training in our modern fleet of two-seat gliders and the opportunity to fly our single-seat gliders once qualified. Training is carried out by British Gliding Association (BGA) qualified instructors.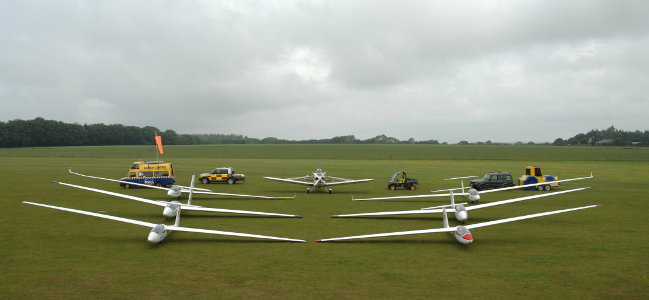 The current club fleet offers a great opportunity and experience for all levels of pilots. Two K21s, DG505 Elan, Perkoz and two single seat Juniors currently enable a broad range of training from basic ab-initio through to advanced cross-country flying.
Schleicher ASK21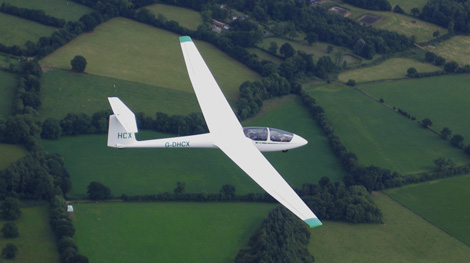 From ab-initio training through to cross-country flying and aerobatics, the K21 is a very accomplished glider. With its glassfibre structure for easy maintenance, it has become the mainstay of gliding instruction worldwide, it remains in production to this day, with over 750 units completed.
Thanks to its roomy and comfortable tandem cockpit, excellent visibility and pleasant handling, both instructors and trainees find flight training an enjoyable experience. The K21 is a superb all-round training glider. We currently have two in our fleet, HCX and KEK.
Allstar PZL SZD 54-2 Perkoz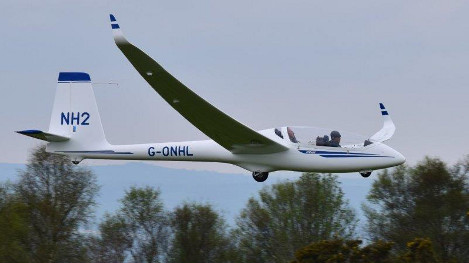 Perkoz is a new Polish design two-seater trainer. It has a unique combination of good flight performance and simple handling in all flying situations.
With the 20m winglets it boasts a glide angle of 42. With the 17.5m wings, it is a fully aerobatic and very capable basic trainer.
NH2 arrived at North Hill in April 2018
SZD Junior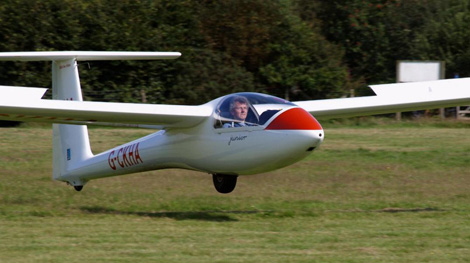 Built in Poland, the SZD-51-1 JUNIOR is a single-seat club sailplane with safe and docile handling qualities, specifically designed for early solo and recreational flying.
Pilots will build their hours on this glider as they head for their Bronze C badge and early solo cross-country flights. We currently have two in our fleet, FZF and LRD.
Glaser Dirks DG505 Elan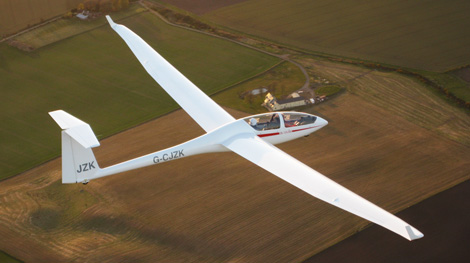 This is our advanced two-seat trainer that pilots use to extend their flying skills particularly cross-country flying. The wings can be fitted with alternative wingtips from the 17.4m span fully aerobatic trainer, through 18m basic training glider to 20m with winglets for high performance cross-country training. Our DG505 is JZK and is often used for trial lessons.
Schleicher Ka6cr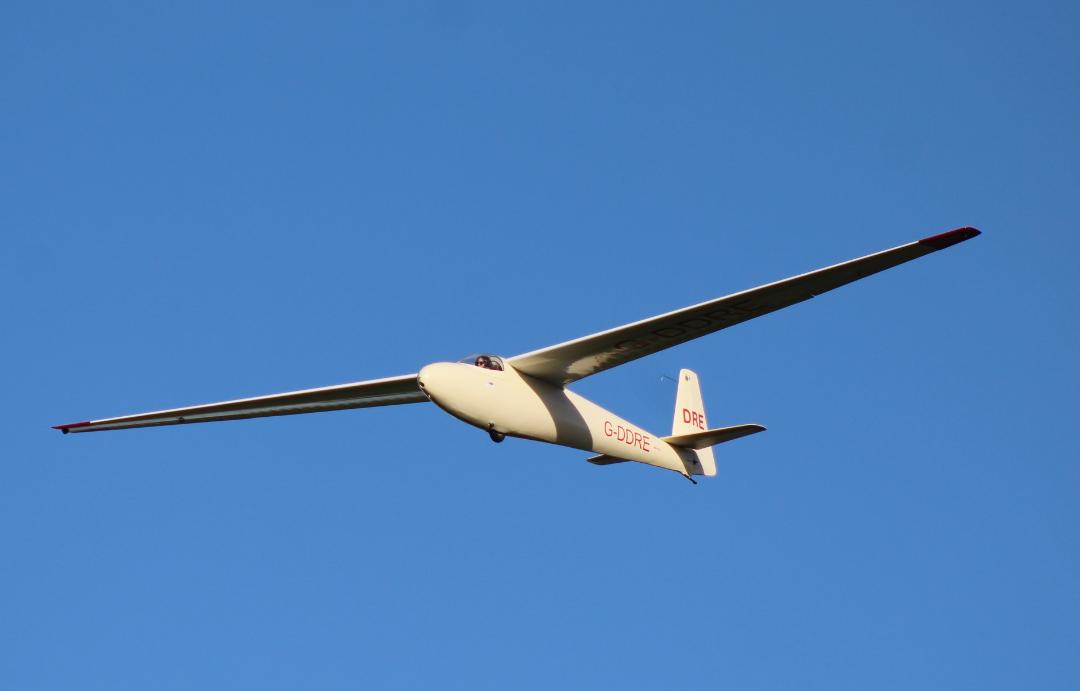 Ka6cr gliders were built by Schleicher 1960 - 1965, approximately 700 were produced. The Ka6cr glider that have been made available for the benefit of Junior members to fly at reduced rates. DRE (and previously HEB) were originally privately-owned gliders at North Hill. DRE has been kindly donated by the family of Ian King. Contributions to the running costs of the glider via DSGC Charitable Trust are welcome.
Piper PA 25 Pawnee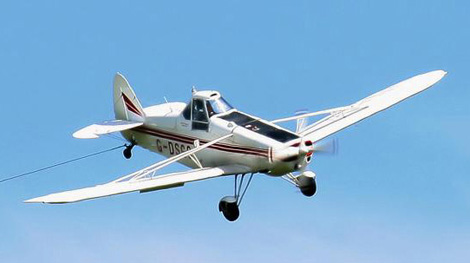 This single-seat aircraft is the club towplane G-DSGC. It is powered by a 260hp Lycoming engine and was originally designed as a robust crop-spraying aircraft. It has a specially designed propeller to reduce noise, and will quickly tow you to 2000 feet.