Devon & Somerset Gliding Club awarded £9,750 from Sport England
Devon & Somerset Gliding Club is among 148 local sports projects to secure a share of £10 million of National Lottery funding from Sport England's Small Grants fund.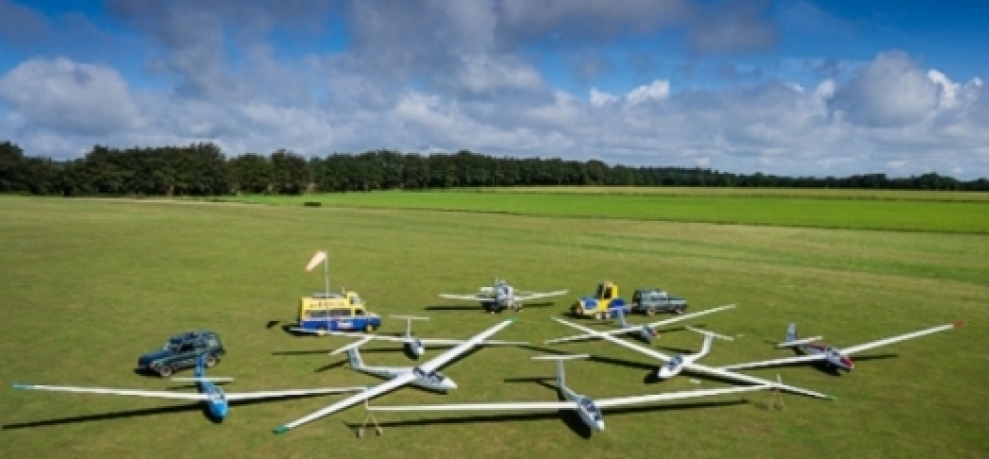 Since 2009, Sport England has been helping increase participation in sport by awarding small grants to non-profit organisations of between £300-£10,000.  
 Devon & Somerset Gliding Club will receive £9,750 of National Lottery funding to fit its entire fleet of seven gliders and a Pawnee tug with Flarm collision warning devices, thus creating a safer flying environment. As well, the club will construct a gliding simulator which will aid in basic training and allowing training/practice on days where flying would be impossible due to poor weather. The club is also contributing an additional £8,000 in labour and expenses.
Club Chairman, Lisa Humphries, said: "We are delighted to have secured this investment, which means we can offer both more and safer training opportunities in this exciting sport."
 Local MP, Neil Parish said: "This investment by Sport England into Devon & Somerset Gliding Club is fantastic news. This application seeks to introduce greater levels of safety and thus preserve the Club's deserved reputation not only as a place where people receive a well-structured and effective introduction to gliding, but also where talent can be identified and nurtured."
Applying for funding has never been easier. Based on feedback from previous applicants, the Inspired Facilities Fund is now an open programme which means projects can submit applications as soon as they are ready rather than being restricted by a specific deadline. To find out more and bid, visit www.sportengland.org/inspiredfacilities.