Landmark success for young pilot

This weekend Devon & Somerset Gliding Club (DSGC) marked a new record - its youngest solo pilot. Peter Bennett was sent on his first solo flight at just 14 years old having started flying with the Club two years ago.
This is the first time one of DSGC's junior members has solo'd at 14, since the minimum age for glider pilots was reduced from 16 earlier this year.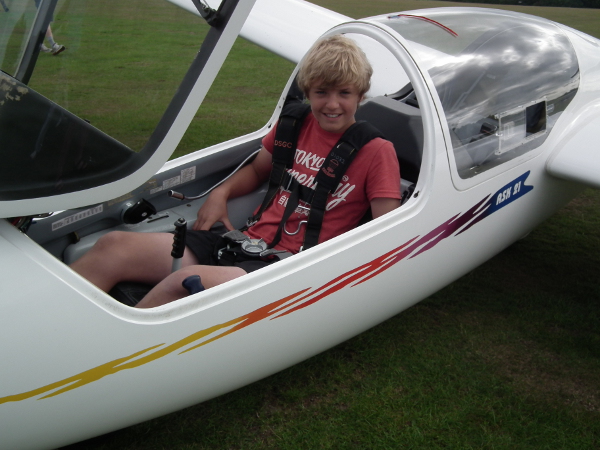 Chief Flying Instructor at DSGC, Pete Harmer said "Peter is exactly the kind of person who benefits from the change - from a distant goal, going solo became an attainable target and helped focus his training at a point where, in the past, younger pilots might have lost interest."

This latest success follows a string of personal achievements by other Junior DSGC members. Ollie Ogden-Barker also went solo last month at the age of 18.
 DSGC's junior pilots are not only going solo - that step is only the beginning of a gliding career. Another member, Liam Vile, went solo aged 16 two years ago, under the previous age requirements,  and has gone from strength to strength.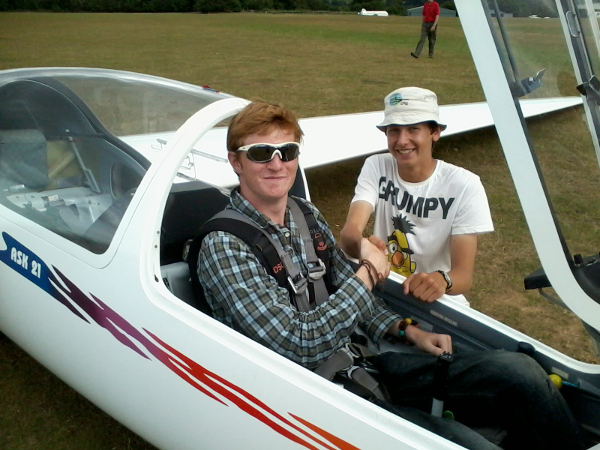 During "Competition Enterprise" held at DSGC, 28 June-8 July, Liam - the youngest competitor - not only outperformed several competitors who were more than old enough to be his father, but he also scored his first 300km success by flying from DSGC's airfield at North Hill to Wantage, Oxfordshire, and back, and did so in a wooden glider, rather than a higher performing modern glass-fibre glider. Liam was awarded the John Fielden Scholarship for his efforts during Competition Enterprise.

CFI Pete Harmer said "Liam has show great commitment to developing his gliding skills whilst not forgetting his college work, and he will be competing in the National Junior Championships later this month."
DSGC actively encourages young people to take up the sport of gliding, offering special discounted rates for those under 21years,  or under 25 years and still in full-time education.
Devon and Somerset Gliding Club is a British Gliding Association accredited Junior Gliding Centre.
For contact details and  more information  on flying with the  Devon and Somerset Gliding Club, and about Junior Gliding  please visit our website www.dsgc.co.uk.